If you want to save on your DIY Home Renovation Project, then here are some useful tips that can help you maximize the most out of your budget. Whether you're renovating your full house or just redesigning your kitchen, bedroom, or living area, there's a lot more to designing a property than you might realize. 
Decide On Your Top Renovation Needs And Priorities
Prior to starting any renovation project, you should Identify your end goal and remodeling budget. Are you doing it to increase the resale value of your home? Or did you decide to give it a makeover and perk it up to better accommodate your current lifestyle and needs? Having a detailed plan for your future house will help you maximize your budget and avoid falling into debt.
Sell What You're Not Using
Have too many side tables? A chair that sits in the corner? Too many unused pillows, vases, and large decors occupying your spaces? It may be time to let go of these pieces to open up ur living space and make it seem like a whole new area. One man's trash is another man's treasure. Instead of dumping your old fixtures, old doors, and other home items, try putting them up on an online marketing place such as Facebook and Craiglist marketplace.
Consider Long-Term Costs, Not Just Short-Term Gains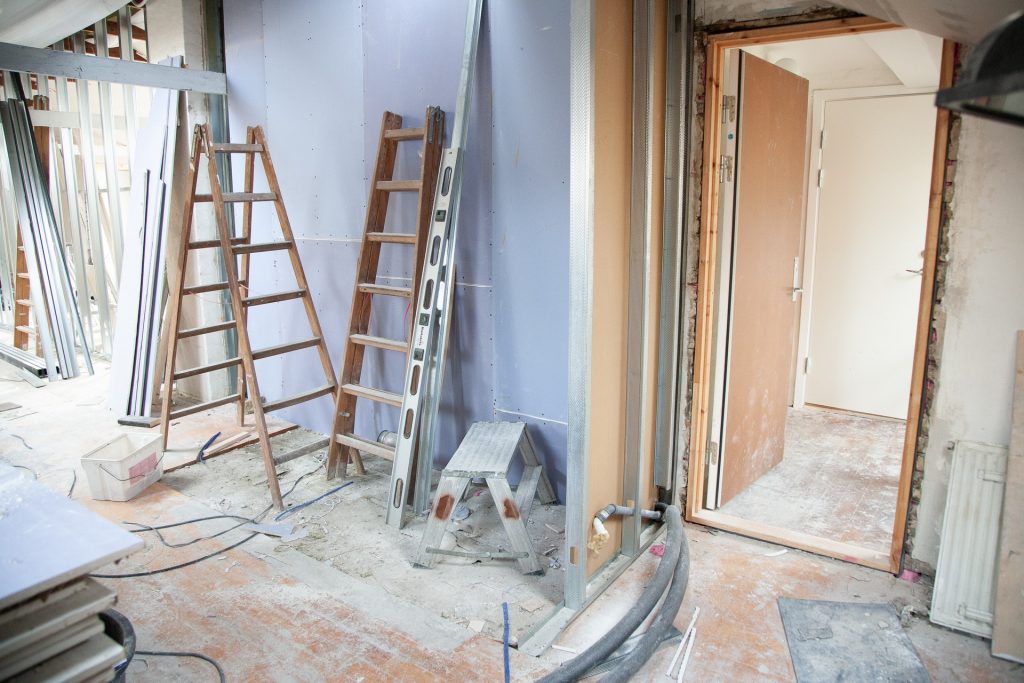 Home renovation can be a very tedious process but will benefit you in the long run. On a total average, certain projects, such as the addition of a window, kitchen, or upgrading bathrooms have the highest impact on your home's resale value. Adding a pool and basement can also generate income, making it a very attractive amenity for potential buyers. 
Hit the Recycling Center or Auction Center
Fortunately, there are numerous ways to score great deals without blowing your budget.
Black Friday madness and holiday seasons are the best times of the year to make major appliance purchase. When you are shopping for new appliances, it's best to look for ones that energy-efficient. You can save thousands of dollars from buying used appliances. There are many salvage shops around the corner that offer high-quality pieces in fabulous condition.
Replenish Instead of Replace
Furniture looking too shabby and worn out? Cover it up with a nice accent of wallpaper or coat of paint to repurpose them into a useful and stylish piece of furniture. Find ways to transform your furniture into something usable and pleasing. Take a look at your fixtures at home including flooring, tile, cabinets, couches, and tables, chances are you can replenish this outdated furniture instead of tossing it.
Ready to renovate your new home?
Renovating a tired, and outdated home into a fresh, modern, and desirable home can be an all-consuming process, but a hugely rewarding experience. Fortunately, Speed Reading Zone has an extensive selection of room and kitchen renovation tips to guide you through.